Partner Visa to Australia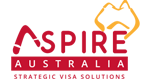 Do you and your partner meet the requirements to lodge a successful application?
Not sure about the paperwork and the evidence you need to show immigration? Don't want to lose the application fee if you get it wrong?
As migration agents, we work with couples like you hoping to bring their partner to Australia. With 30 years of experience and 99% success rate, your future with your partner together in Australia is safe in our hands.
Whether you are onshore and your partner is hoping to stay in Australia with you or you are offshore waiting to be together - being away from your loved one is very challenging.
You really can't afford the time - or the emotional burden - of a visa rejection.
But the process of gaining a Partner Visa to Australia isn't always easy.
Choosing the right strategy to meet your needs, your situation and the Australian Government's rules can be confusing.
Let us guide you.
Your situation demands a unique strategy
✓ Craft your Migration Action Plan: give you all the information you need for the journey ahead
✓ Put your case together: we will draft your decision-ready application
✓ Close the gaps: gather the relevant evidence you need to provide, to ensure nothing is missed
✓ Draft statutory declarations of you, your partner, family and friends
✓ Submit an approval-ready application
✓ Be supported throughout the entire process: we will be with you every step of the way
Getting your strategy right at the beginning is crucial to success. At Aspire Australia, we will help you:
Prospective Marriage Visa
The Prospective Marriage Visa allows engaged partners to reunite in Australia. Marrying within nine months, you may then apply for the Partner visa.
Key Information:
Applicants must be outside Australia both at the time of application and visa grant.

If the applicant and sponsor marry during the processing of the application for a Prospective Marriage visa, the application may be transferred to that of a Partner visa.
The Partner Visa enables Australia permanent residents or citizens to sponsor their married or de facto partners to live in Australia.
Key Information:
Consists of two stages: a temporary visa stage lasting two years and a permanent visa stage.

Applicants need to be sponsored by an Australian citizen, permanent resident or eligible New Zealand citizen.

Applicants need to provide evidence that the relationship is genuine and continuing.
Not sure where to start? Start here.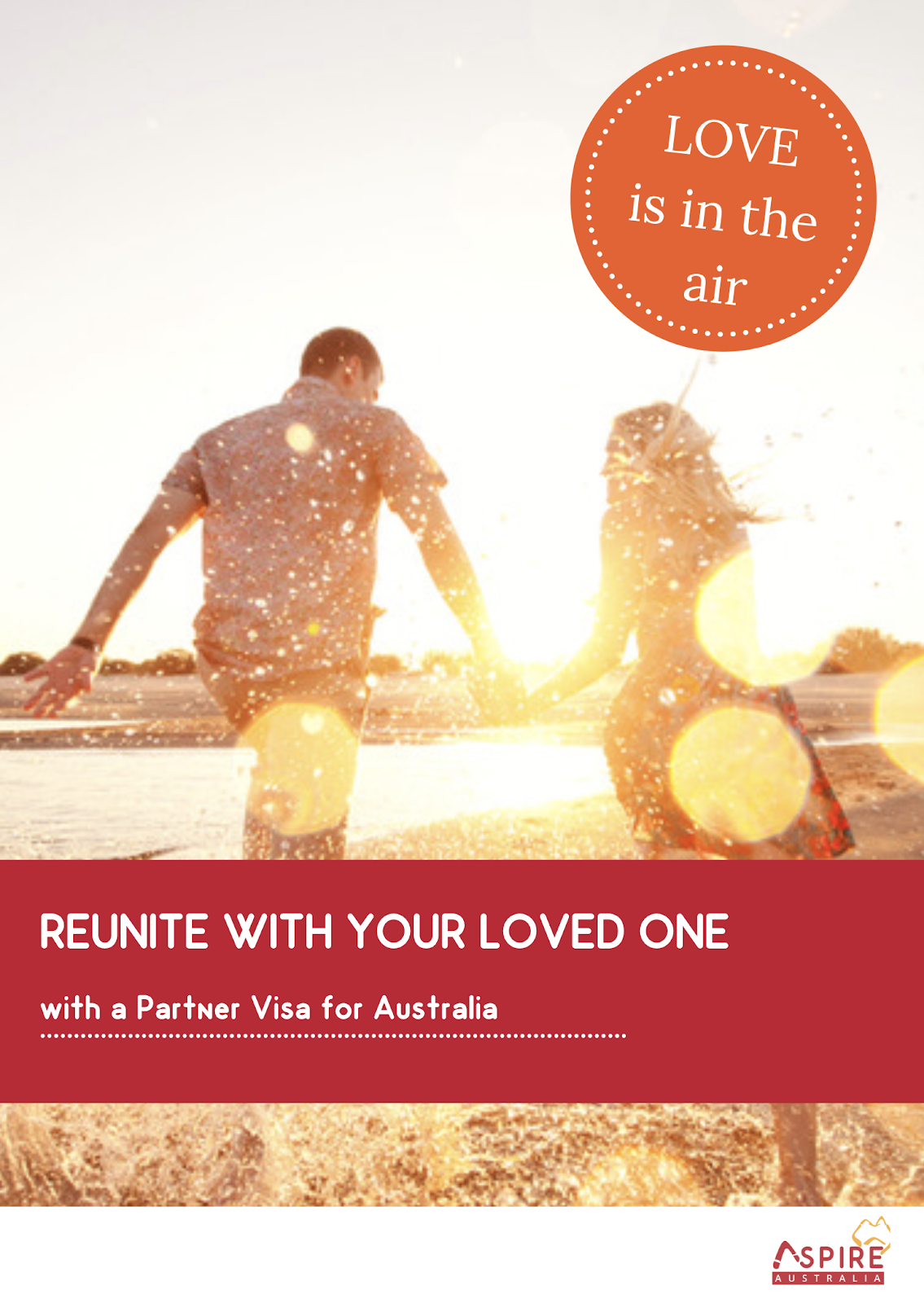 Download your Aspire Australia guidebook Reunite with your loved one and receive bonus material that will walk you through the process, step-by-step.
✓ Compare visa pathways
✓ Understand the criteria
✓ Discover the costs and timeline
✓ Learn how a migration agent can help
Aspire Australia goes a step further than most migration agencies.
That's because we're not migration agents... we're Migration SuperHeroes!
At least that's what we're told!
From the initial Discovery Session to the celebration of visa grant, we will guide you and your partner through the visa process from beginning to end. We will determine the best strategy for approval and take the pain out of the paperwork, ensuring that your application is lodged approval-ready.
Your relationship is important to you. Let us help you reunite with your loved one.
Understanding the different pathways and deciding on the one that suits your circumstances is the first step.
For an overview of your options, download our guidebook: Reunite with your loved one.
Then, book your Discovery Session.
The earlier you seek advice on the best visa option for your family and what evidence you will need for sponsorship - the better decisions you can make. Getting advice is the key first step.
Do I really need a migration agent?
We are biased, but yes!
Migration law is complex and subject to Government changes. A migration agent provides advice, prepares applications and liaises with the Department of Home Affairs on your behalf.
We believe that rules show us the pathway to what's possible. Keeping on top of the current rules means that we offer the right advice.
Here at Aspire Australia we go above and beyond to ensure an approval ready visa.
Over 25+ years in the industry we have built a 7-Step Proven Pathway to lead our clients to success.
1. We will create and deliver your personalised MAP: Migration Action Plan to achieve the outcome your business needs. We will help you understand what's possible and give you a guide for what's next.

2. We'll provide you with a tailored Start-up Kit to help you gather the data and documents we need to prepare an approval-ready application.

3. We will then work closely with you to 'close the gaps' and make sure all the key pieces of evidence are ready.

4. Our specialist lodgement staff will carefully collate your material to submit to the Department of Home Affairs. Our attention to detail means a quicker outcome for you.

5. We don't stop at lodgement. We represent you through the whole process, liaising with the Department of Home Affairs and other bodies on your behalf.

6. It's time to celebrate. We will let you know the outcome of your application - it's our favourite part of our job.

7. We will make sure you have everything in place to be 100% compliant. We make sure you don't get caught out.

This means you always know where you stand, what you have to do next and why.
We will be with you every step of the way.