International Students in Australia – Understanding your Visa Options
You've graduated, so what's next?
You came to Australia to study, perhaps attracted by our reputation for high quality education but have now discovered our beautiful environment, friendly cities and relaxed way of life. 
You've fallen in love with the place and want to stay.
It is a story we've heard hundreds of times over.
At Aspire Australia we have a long track record of helping move graduates from their Student Visa to temporary or permanent visas by developing customized strategies to meet their short and long term goals.
We can help you too. We will start by evaluating your options then guiding you on each step of your onward journey.
Watch our short video below to find out more about the various options available to you now that you have completed your Aussie studies then please get in touch to develop your own personal MAP: Migration Action Plan.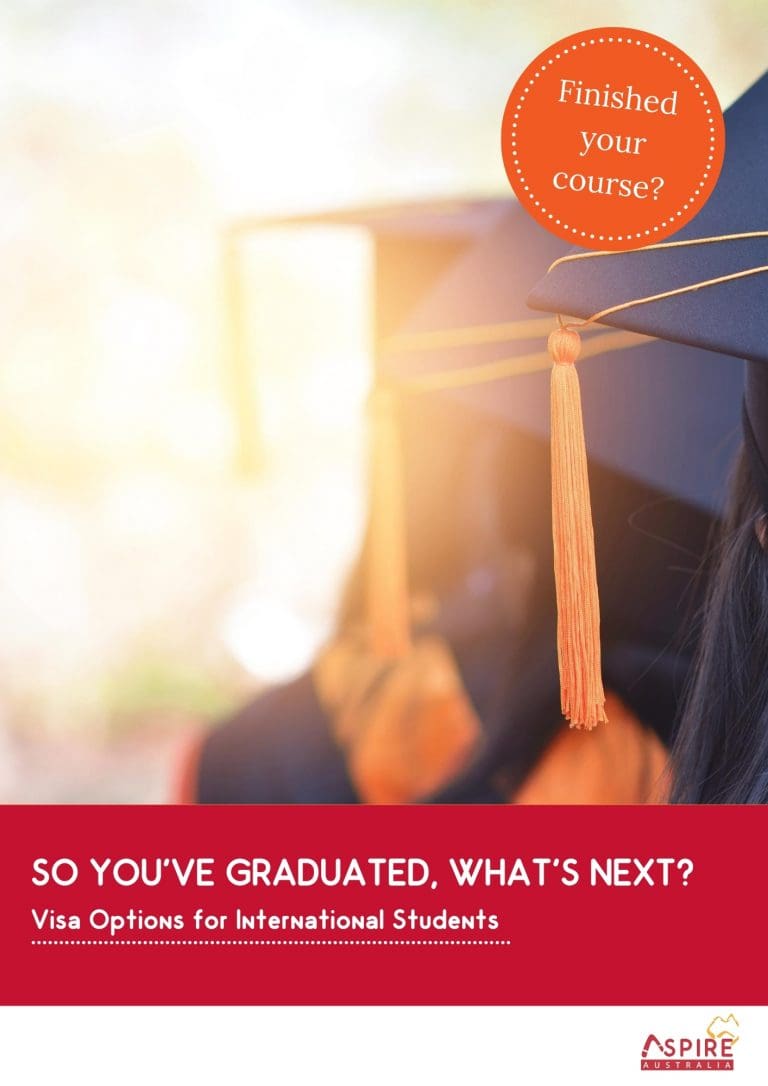 Not sure where to start? Start here
Download your Aspire Australia guide, So you've Graduated, What's Next? and receive bonus material that will walk you through the process, step-by-step including access to our latest webinars!
✓ Compare visa pathways
✓ Understand the criteria
✓ Discover the costs and timeline
✓ Learn how a migration agent can help
Aspire Australia goes a step further than most migration agencies.
That's because we're not migration agents…we're Migration SuperHeroes!
At least that's what we're told!
From the initial appointment to the celebration of visa grant, we will guide you through the visa process from beginning to end. We will determine the best strategy for approval and take the pain out of the paperwork, ensuring that your application is lodged approval-ready.
We know you're eager to get moving as soon as possible, to begin the next stage of your life. Let us guide you towards your goal of living and working in Australia by finding the best pathway based on your personal attributes.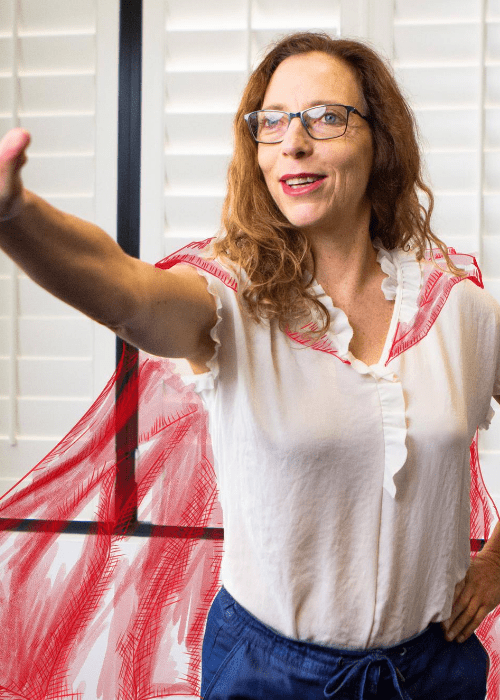 Understanding the different pathways and deciding on the one that suits your circumstances is the first step.
For an overview of your options, download our guidebook:  Now you've Graduated, What's Next?
Then, book your appointment.
The earlier you seek advice on the best visa option for your situation and what evidence you will need for sponsorship – the better decisions you can make. Getting advice is the key first step.
Do I really need a migration agent?
We are biased, but yes!
Migration law is complex and subject to Government changes. A migration agent provides advice, prepares applications and liaises with the Department of Home Affairs on your behalf.
We believe that rules show us the pathway to what's possible. Keeping on top of the current rules means that we offer the right advice.  
Here at Aspire Australia we go above and beyond to ensure an approval ready visa. 
Over 25+ years in the industry we have built a 7-Step Proven Pathway to lead our clients to success.
1. We will create and deliver your personalised MAP: Migration Action Plan to achieve the outcome your business needs. We will help you understand what's possible and give you a guide for what's next.
2.  We'll provide you with a tailored Start-up Kit to help you gather the data and documents we need to prepare an approval-ready application.
3. We will then work closely with you to 'close the gaps' and make sure all the key pieces of evidence are ready.
4. Our specialist lodgement staff will carefully collate your material to submit to the Department of Home Affairs. Our attention to detail means a quicker outcome for you.
5. We don't stop at lodgement. We represent you through the whole process, liaising with the Department of Home Affairs and other bodies on your behalf.
6. It's time to celebrate. We will let you know the outcome of your application – it's our favourite part of our job.
7. We will make sure you have everything in place to be 100% compliant. We make sure you don't get caught out.
This means you always know where you stand, what you have to do next and why.
We will be with you every step of the way.
Start by booking your appointment with us today.
The government has released a new occupations list for Australia's Skilled Migration programme. The Priority Migration Skilled Occupation …
Since the budget speech, additional information has become available about two areas of interest in relation to the migration programme: 202…
The 2020 Federal Budget is clearly a budget to set Australia and Australians back on track to economic recovery. But we cannot do it alone, …
Contact the Aspire Australia team and
take the first step in your journey.

Subscribe to Aspire Australia newsletters and receive visa guides, immigration news and visa information.